We want you to be a first adopter. Get your promo code now.

Actijoy

Health & Activity Tracker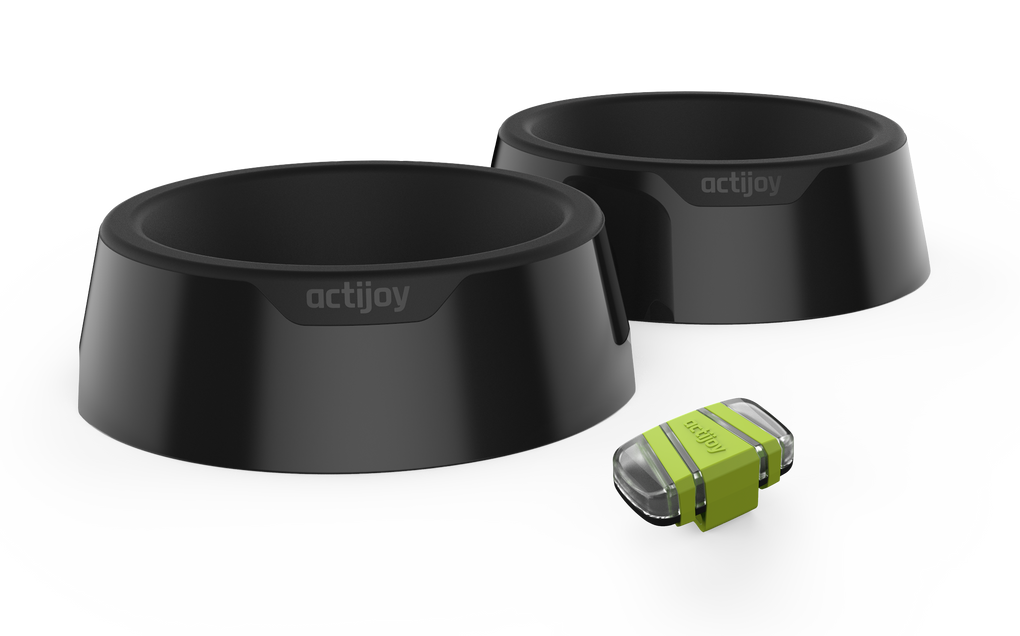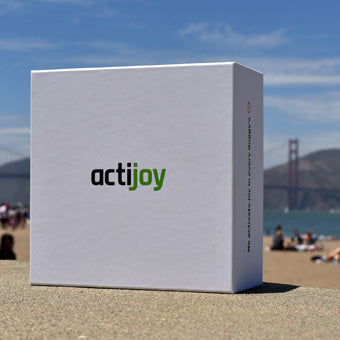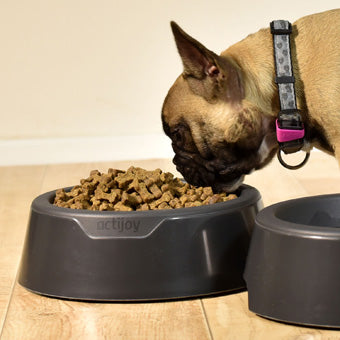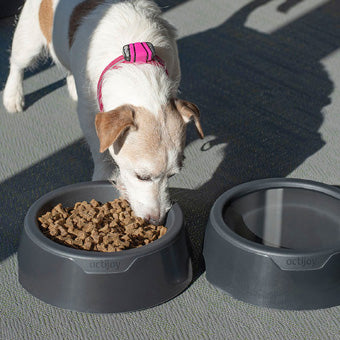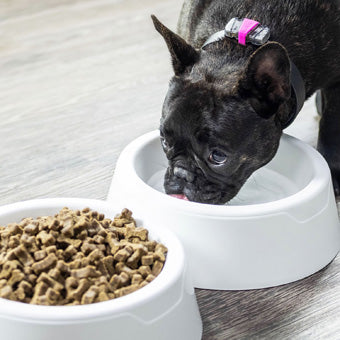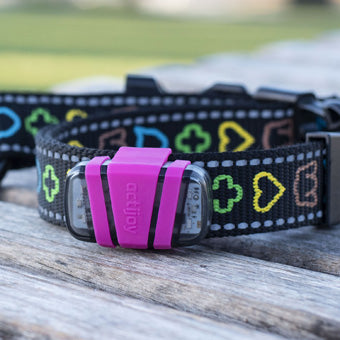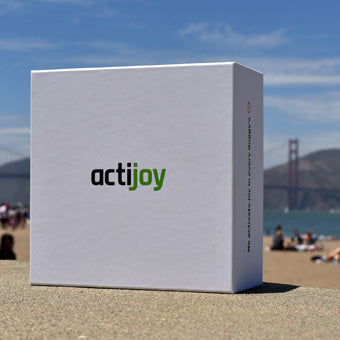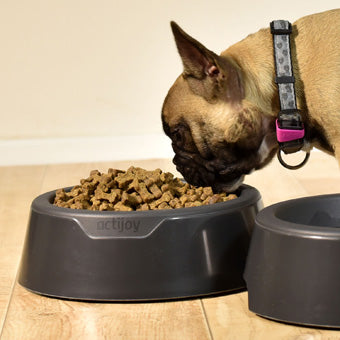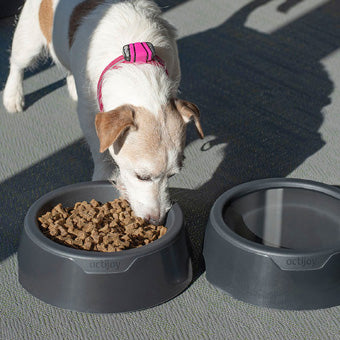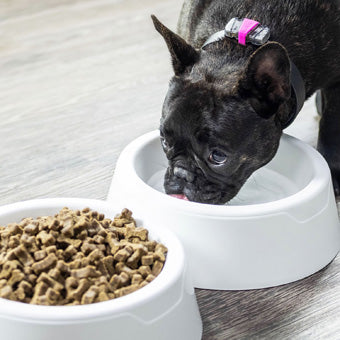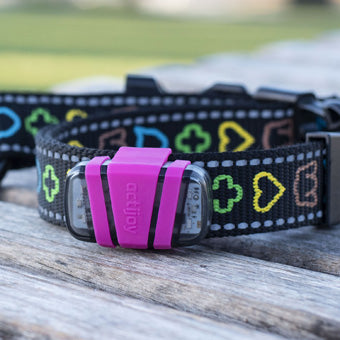 Actijoy
Buddy Pack
1x Tracker
2x Bowls
2x Smart Base Units
EU Customers +21% VAT (

$362

)
All-in-one solution
24/7 food & water intake tracking
No monthly fees
Anomalies alerts
Tracking every aspect of your dog's life
Prevents serious health issues at an early stage
Multi-dog & multi-owner friendly
Free Android & iOS app
In the box:
2x Smart Bowl size M (1L / 33.5oz),
1x Activity tracker & accessories
The all-in-one solution for the modern dog parent
Health & Activity Tracker
A device for tracking your dog's activity, rest, and sleeping patterns. Learn more.
Health & Activity Tracker
WiFi Food & Water Bowl
Smart WiFi Bowls for monitoring your dog's food and water intake. Learn more.
WiFi Food & Water Bowl
iOS & Android App
All the data from the Tracker and WiFi Bowls at your fingertips. Learn more.
iOS & Android App
Prolong your dog's life by up to two years
The Actijoy solution tracks a wide range of behavioral patterns to give you and your veterinarian real-time data tracking on a pup's health.
It helps to detect anomalies in your dog's habits and behavior at an early stage to avoid future health issues, including the 5 most common causes of death in dogs.
Saves money on veterinary care expenses.
Stay in the picture even when you're out
Have you ever wondered what your puppy is doing while you're not home? Or whether your partner or kids have fed your dog today? No more wondering what your dog is doing while you're away.
With Actijoy, track your dog's day - down to every jump and every bone.


One, Two, Three Dogs...It's Up To You
Easily track the progress of multiple dogs at the same time - no matter how many dogs are living under the same roof. We designed Actijoy to be a multidog experience!
You can easily switch between your furry friends. Each of them has their own view in the Actijoy App so you won't miss anything.
And it is also multi-owner friendly!
Frequently Asked Questions
Why should my dog use the Actijoy Buddy Pack?
The Actijoy Buddy Pack keeps track of your dog's nutrition, water intake, and the right amount of exercise, and alerts you if there is any deviation from normal behavior, which could be a sign that your doggy doesn't feel good. It gives your furry buddy a voice!
All of these aspects are key factors for keeping your dog healthy and happy. However, they might be tricky to keep an eye on, especially when you're not at home, or if you live in a multi-owner household.
What is the Actijoy Buddy Pack?
The Actijoy Buddy Pack is our comprehensive system consisting of our Health & Activity Tracker, the set of smart Food & Water bowls, and the iOS and Android App, which can prolong your dog's life by up to two years and reduce veterinary costs thanks to these three mutually connected devices and software based on machine learning.
What is included in the box?
The Actijoy Buddy Pack contains: Health & Activity tracker, set of 2 medium WiFi Bowls (0.99 L/33.46 oz volume), 3 types of silicone holders, 6 AA batteries, Micro USB charger, Quick Guide.
How does it work?
The Actijoy Buddy Pack consists of three parts that are unique by their interconnection. The Health & Activity Tracker monitors and evaluates activity, different activity types and levels, as well as sleeping patterns and quality of rest. The smart Food & Water bowls keep track of your dog's water and food intake and communicate with both the tracker and the App. In just a short space of time, the App gathers data on the normal daily baseline for your dog, then evaluates that data using sophisticated machine learning algorithms and is able to identify many anomalies in activity, sleeping, eating, and drinking habits.
How do I sync data? Do I have to be at home?
No, you don't have to be at home to sync data. The Actijoy WiFi Food & Water Bowl works as a WiFi station which downloads data automatically without your intervention. You can stay in the picture about your dog's day even when you're not at home.
How many batteries do I need and which ones?
The Actijoy WiFi Bowl contains three AA batteries. Battery life depends on sync frequency, but lasts approximately up to 3 months.
Is it suitable for multiple dogs?
Yes and no! Each dog in multiple dog households must have its own Health & Activity Tracker; however, the Actijoy WiFi Food & Water Bowls are multi dog friendly since they can recognize which dog is drinking or eating at any given time.
Can I mix and match the system according to my needs?
Yes, you can. We designed the product to suit the needs of all households and dogs. You can choose from different bowl sizes, and from various colors for the silicone holders, which you can choose for yourself on the eshop website.
Are the food bowl and water bowl interchangeable?
The bowls themselves are interchangeable, BUT the base units on which they sit are not - each base unit is set for either food or water.
Which bowl is for food and which one is for water?
The base unit of each bowl is set for food or water depending on the color of the silicon feet on the bottom of the base - the normal setting would be blue for water and black for food.
How do I set up the Actijoy Buddy Pack?
Very easily! All you need is a cell phone with the Actijoy App installed, where you can set up your Buddy Pack step-by-step by following the instructions. Don't worry, it will just take a couple of minutes, and if you need to you can go to actijoy.com/support. We are here to help!
In which sizes can I get the Buddy Pack?
You can choose from two sizes - Medium and Large - which are suitable for most of breeds of dog.
Is it safe for my dog?
Yes, it is. We have designed the product to be 100% safe for use. Our bowls are made from FDA and BPA free materials, so it is even safe for kids! The Health & Activity Tracker is made of a durable material and the silicone holders are even hypoallergenic!
Technical Specifications
Dimensions
Medium size:
Outside diameter: 245 mm (9.64")
Volume: 0.99 L (33.46 oz)
In The Box
Your Actijoy Buddy Pack includes
Health & Activity Tracker
Set of medium Food & Water Bowls
2 Smart Base Units
Micro USB Cable
Set of Silicone Holders
6 AA batteries
Quick Guide